Salvatore Ferragamo has many iconic designs or inventions in the footwear realm credited to his name. The reputed Italian shoemaker, who made his first shoe at 9 and opened a shoe store at 11, gifted us iconic shoe designs like wedge heels, platform shoes, and Gancini loafers. The popularity of Gancini Loafers was instantaneous upon their introduction. If you don't already know, Gancini translates to 'small hooks,' signaling the iconic double hook logo you see on Ferragamo products. Gancini loafers with this iconic logo have become a massive seller for the fashion house and hold a substantial share within the luxury fashion footwear section.
Four factors contribute to the strong demand for the fashion house's product line!
1. Iconic Logo
These loafers derive their very name from the logo, making it their design's standout feature. There is a story behind the Iconic double hook; it was inspired by a similar emblem placed on the metal gates of the company's headquarters' Plazo. The symbol holds significant importance for the fashion house, given that it resonates with the core values of Salvatore Ferragamo himself. Furthermore, the logo has become a symbol of prestige, craftsmanship, and quality among fashion lovers.
2. Engineered And innovated Constantly
The continued popularity of these loafers among Fashion devotees is not without reason; the fashion house made sure to continuously innovate and elevate these loafers. As a result, various ingenious designs have emerged over the years. Among these designs, you'll find the distinctive almond toe with a long nose, a silhouette typical of Ferragamo.
There is a rugged David with a thick & uneven sole, an oversized sole, which is Ferragamo's entry to the platform category of loafers. There is also the distinctive 'Sharp loafer' made with goat leather that is less than one year old. The leather used, being very thin and flexible, gives the shoes a unique finish and becomes the epitome of craftsmanship. 
The array of designs available for these loafers ensures that you'll discover a fitting option for every type of occasion, whether formal, casual, adventurous, or more. The color variety is also wide enough to ensure that you have the option to complement most of your ensembles. The gleaming hardware in the shape of the Gancini logo elevates all of these designs.
3. The Craftsmanship
Salvatore Ferragamo's studies of human anatomy led him to closely examine the mechanics of human feet and their interaction with footwear. That is why Ferragamo Gancini loafers are celebrated for their fashion statement and their commitment to providing comfort and utility to their carrier. 
4. They are timeless
A testament to their craftsmanship is the durability of the Ferragamo Gancini Loafers; they will retain their utility for a long. Simultaneously, their allure remains undiminished over time as well. This characteristic holds for most of the footwear designs by the brand; their fashion relevance is preserved as years pass.
Undoubtedly, these loafers are not just a passing trend; they have established their lasting presence as a highly sought-after item. Please take a moment to explore and shop from our selection of top picks!
Gancini loafer
Penny loafer
Mule loafer
Loafer with Gancini ornament
Loafer with a chunky sole
Moccasin with Gancini ornament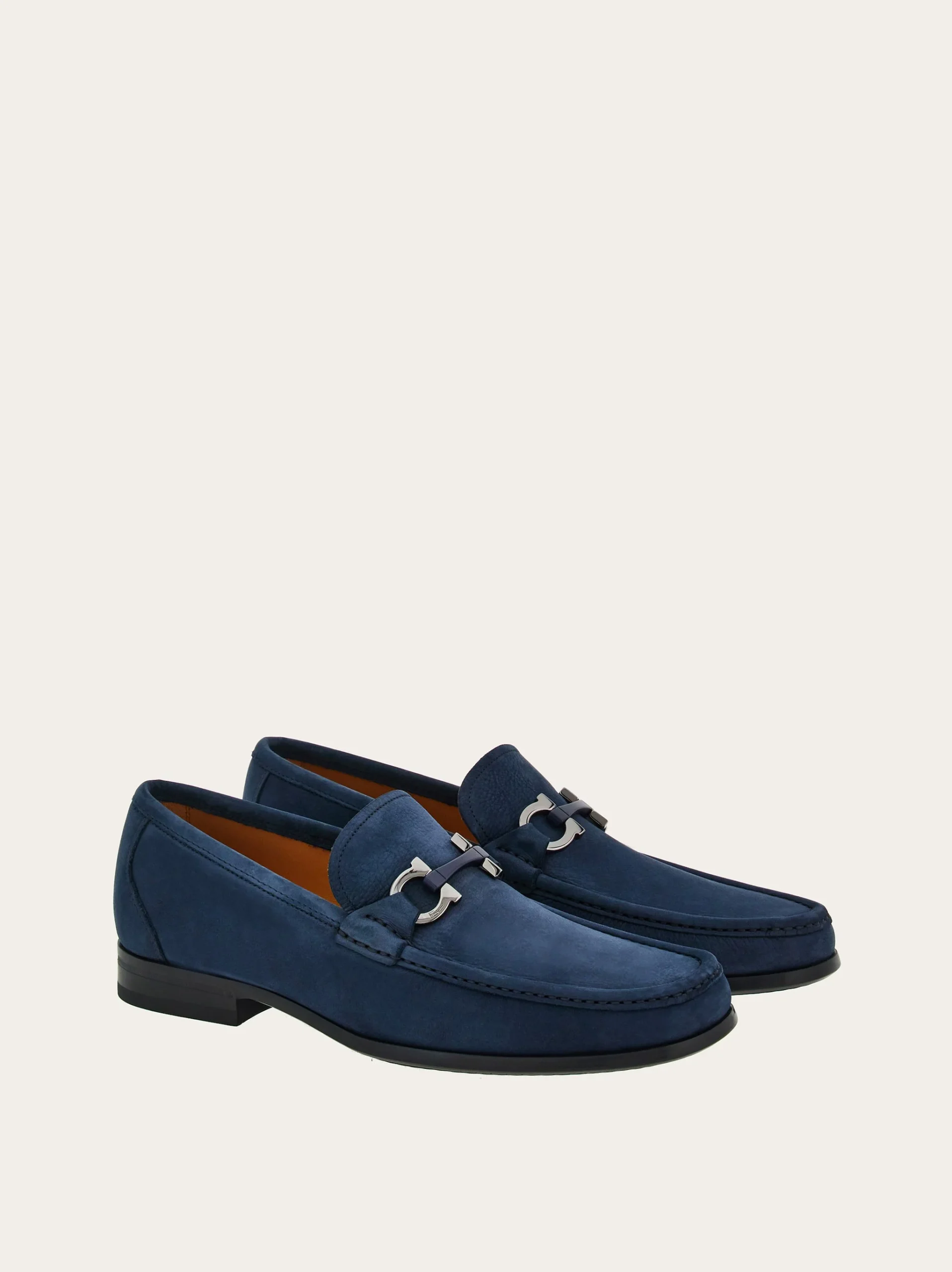 Moccasin with Gancini ornament
Explore a much more comprehensive range of options beyond our selections!