23 August, 2021
Checkered Prints Are Winning Instagram in 2021
Checkered prints keep reinventing themselves. We've seen the classic, structured black and white squares to colourful makeovers and even distorted, out-of-shape checks that keep us coming back for more. In their original form they bring a structured feel to your look. Add some colors and distortions and you'll have yourself a go-to quirky piece that could be found in a stylists wardrobe. There are some brands that are associated with checks – like Vans and Burberry. So you'll always find a good and classic piece in their collections. But we've been keenly watching other brands play around with checkered prints since Fall 2020 and they still haven't slowed down. The LV Menswear 2022 and Versace Resort 2022 collections have some fun pieces that we have our eyes on! Till they become available, let's check out all the fun options we have right now to incorporate in our wardrobe.
If you haven't already considered cute summer dresses in check, we're here to convince you. They're the no-frills piece you should have in your wardrobe because they are a one-piece wonder. You don't need any extra styling or OTT accessories to make them pop. They work solo and look playful.

Don't believe us? Have a look below. If you really want to a make a big statement, we think a colourful piece of checkered pants works great with a monochrome top. They're fun, hip and cool. We've seen a ton of bloggers wear them and we have to admit, they're a very welcome trend on our feeds. We should add a side note, that bold prints like a brightly coloured check print might not be something that everyone finds easy to carry off. You can choose softer colors and stay closer to familiar cuts and designers if you're uncertain on how to follow this trend.
Which is why we have linked some classics here too. Check out the Burberry turtleneck – it's perfect for fall which is just around the corner now. Add a coat or blazer on top or just pair it with a leather skirt. It has that quintessential fall vibe to it that we love. Also linked below is the Max Mara check shawl that features a belt. It's loose but cosy and all we need after looking at this is a pumpkin spice latte and some cool boots to get into the fall look. We worked on finding pieces that would give everyone options to suit their style. From a big boxy coat to a puffy sleeved summer dress, you'll find pieces for this season and the next linked below. Happy shopping x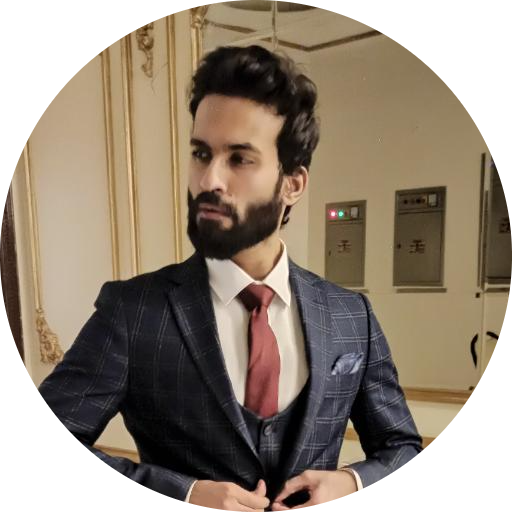 Zeeshan is a content marketer who has worked in different facets of marketing in the past. He now puts on a cape of a fashion content crafter by day and a binge-watcher by night. He doesn't feel awesome about talking about himself as the third person but can be talked into it if need be.
You can reach out to him at zeeshan@secretshoppersuk.com