22 June, 2022
Why is the Latest YSL Icare Maxi Bag Celebrity-Approved?
Table of Contents
What's pouch-like that stands out in the crowd? We're talking about the new it-bag YSL Icare maxi bag that has created a storm on social media.
If you've been scrolling through the feed lately, you must have seen the new pouch-like bag blowing up on the internet like never before. What is so special about this new it-bag in town that the likes of Zoe Kravitz and Hailey Bieber are drawn to it? Let's list all the celebrities who have been spotted carrying this quilted lambskin beauty.
Celebrities that Sported the YSL Icare Maxi Bag in 2022
Zoe Kravitz
Our favorite Catwoman has been in the news for taking the new it-bag out for a spin this year. She has received applause from the fashionistas as she walks poised on the street carrying this large tote. Her chic statement has told the world that bigger is better!
Hailey Bieber
To our surprise, this is not the only time Hailey Bieber has shown us the YSL way. A few months before, she had posted a picture showcasing her style statement with the same maxi bag. And we couldn't get enough!
Blackpink's Rosé
The singer and dancer, Rosé from Blackpink, was snapped, carrying a large maxi tote and looking gorgeous. 
Miley Cyrus
How amazing is it to see your idol singer walk down the stairs with the bag of the season? There is something graceful about this huge tote that has caught the eye of the A-listers. 
Sydney Sweeney
The famous actress from Euphoria made no secret about her love for YSL when she's captured walking in her casual attire carrying the it-tote we adore. What's stopping you from doing the same?
YSL Icare Maxi Bag in Quilted Lambskin
Now that we have discussed one reason to buy this it-bag let's delve into more functional factors that make this large maxi bag a total blockbuster. Here are some of the features that offer practicality to users apart from being stylish:
Toggle closure
Removable zipper pouch
Quilted stitching
YSL's iconic signature with the sculpted jewel 
It comes with 90% Lambskin leather and 10% brass
Dimensions: 38/58 X 44 X 8cm 
Can carry this bag either with open or closed sides
Detachable metal chain
Removable pouch
Liked the Icare maxi bag? Talk to us and our shoppers will deliver a seamless shopping experience. Happy shopping!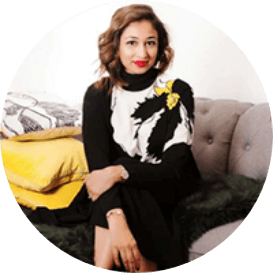 With an MBA and work experience in the financial sector, Bushra brings strong analytical, project management, inter- personal & relationship building skills to the table. With a decade long experience in the fashion industry, she is focused on making Haute Secret Shoppers into a fashion giant whilst building great relationships along the way.
For collaborations, you can reach out to her at bushra.taimur@hautesecretshoppers.com