08 February, 2022
Yay or Nay: Power Suits are Claiming Ultimate Power this Year!
Table of Contents
If there's anything we've learned from the recent Gucci's love parade, it's the love for Power Suits that has reprised again. The street-style folks are stoked to see this trend taking over the runways and roads.
It's high-time that we replace our lockdown sweats with the powersuits and there's a completely perfect explanation for that. 2022 is all about looking neat and tidy while ticking the boxes of professionalism. The best part? They make you stand-out in the crowd and make you look like a total badass.
Whether it's D&G or Tom Ford, designers aren't holding back on making this trend a block-buster. Even Hollywood A-listers are too keen on wearing these statement-making suits- Case in point? Gweneth Paltrow, who wore the iconic red velvet suit at Gucci's love parade was a sight to behold.
These outfits that carry 80's quintessence are becoming the go-to outfits for the it-girls of the uptown. And based on the current trends, our expert shoppers have boiled down a list that will help you reclaim your style score.
Dolce & Gabbana Sequined Blazer
When shimmer meets with a tailored silhouette straight, it becomes a perfect power suit and that's why we have put this one first. It's high flap pockets and single breasted design means it strikes the right balance when it comes to elements.
Dolce & Gabbana Sequined High-rise Pants
Forget the contract, what's better than an all pink coordination for more shimmer? These high-rise pants come with a timeless waist and straight but cropped legs for a modern day look!
Alexander McQueen Cutout Wool Blazer
One brand that doesn't shy away from making updates to their pieces every now and then is Alexander McQueen and this time they have done it with this powder pink cutout wool blazer that's bound to get endless compliments.
Alexander McQueen High-rise Wool Tapered Pants
Let's say yes to the coordinating pants for nonstop elegance with these pink tapered pants. One thing we love about these pants is the pressed creases that give a much finer look. We are absolutely digging this pale powder pink combination.
Gabriela Hearst Stephanie Double Breasted Blazer
Want to become a daytime dream? This bold yellow blazer has got what it takes to make your look pop in the day. One thing we love about this Blazer is the fact that it's crafted from the finest wool and a stretchable fabric to take the comfort game to the next level.
Gabriela Hearst Vesta High-rise Flared Pants
We are all for more pop of yellow but these high rise flared pants have got the perfect silhouette and a structure that is comfortable yet chic. One will be able to tell from a distance what a classy outfit you're wearing. It's a total 'out there' kind of a color that will have everyone looking at you!
Bowie Single Breasted Crepe Blazer from The Attico
Our personal favorite, The Attico's hot suit, has got a boxy blazer with a vibrant color that fastens with a logo debossed buckle. It's best for your ideal sartorial look and can be nicely paired with the rachel pants.
The Attico's High-Rise Flared Pants
Cut from the same cloth, these pants will complete the sartorial style you're aiming for while making sure you are oozing good vibes all around.
Galvin's Satin Blazer
Thinking of a lustrous evening wear? This relaxed fit blazer with shawl lapels has an oxblood color fit for your night-time shenanigans.
Galvin's Satin High Rise Satin Flared Pants
This coordinating pants will go perfectly with the galvin's satin blazer and will finish your entire look with a finesse. Want?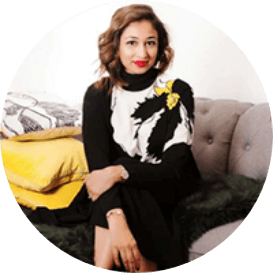 With an MBA and work experience in the financial sector, Bushra brings strong analytical, project management, inter- personal & relationship building skills to the table. With a decade long experience in the fashion industry, she is focused on making Haute Secret Shoppers into a fashion giant whilst building great relationships along the way.
For collaborations, you can reach out to her at bushra.taimur@hautesecretshoppers.com