Who's tired of staying home? We're planning a super beach vacation to make the most of the summer sun and outdoors. While packing and planning, we were inspired to create a "What to Wear" to the beach look to nail all our vacay pictures, and we would love to share it with you. Unless you've been living under a rock, you'd know by now the two trends that have taken Spring/Summer '21 by storm: Color Pop & Raffia.
We decided to have fun with both and have chosen some great swimwear by Missoni and Raffia accessories by Fendi to stay relevant and trendy even on our vacation. Want to know more? Keep reading!
Missoni is known for its love of colors, so while we were swimsuit shopping, we found the best combination of a swimsuit and matching overalls by Missoni. The crocket knit kaftan features a lace-up neckline and cropped sleeves. The bright, colorful zigzags all over are instantly recognizable. The kaftan itself is loose and great for when you're not in the water and want to chill on a beach bed with your favorite drink in hand, not a care in the world. Under this kaftan comes a matching swimsuit in the same colors and crocket-knit details. We fell in love instantly and had to have it. You can scroll to the end of the blog and shop it right now too!
Onto the next big thing for summer 2021: Raffia! The way different designers have incorporated Raffia accessories into their collections is awe-inspiring. From bright Dolce & Gabbana bags to the now famous Bottega sandals, we love the trend and everything available to shop. For our beach vacay look, though, we were looking for neutral pieces to balance the colors in the swimsuit, so we chose the Sunshine Shoppers tote and braided Raffia sandals by Fendi. They both were made for the beach. Stuff your sunblock, towel, sunnies, and all beach essentials in the tote. We promise that the braided sandals will be your go-to outdoor sandals for summer 2022!
No beach look is complete without a necessary straw hat to save us from the bright sun. We love this matching Loro Piana one that is a lasting investment and can be worn to all activities that involve water & sun! Lastly, add some simple jewelry to make you look dressy and voila! You're ready for the beach vacation you so deserve. All the fantastic pieces we just described are linked below for you to explore and shop!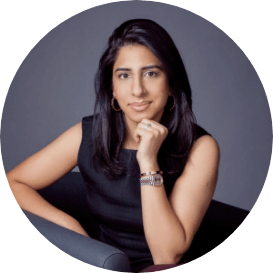 Hina is the driver behind the global brand's management and successful infrastructure. With a keen interest across technology and innovation, Hina is a certified investment management analyst by trade and certified style junkie by passion with an impeccable fashion sense.
For any queries, you can reach her out to hina.marryum@hautesecretshoppers.com