25 January, 2023
Valentine Guide 2023: 6 Luxury Gift Ideas For Him Under $1500
Table of Contents
If you're reading this, chances are Valentine's day is near or has arrived, and you are looking for the best gift to spoil him and make him feel special. From the classiest luxury wallets to watches, you can pick something that gives a romantic gesture.
Valentine Gifts You Should Avoid!
It's a shame when you love someone dearly but cannot express your love for your gift choice. In the worst-case scenario, if you fill out and gift, there's a high chance that your partner will have something more intimate, and you will have a guilt trip. Therefore, it is essential to avoid items like pocket knives, iPhone covers, t-shirts, and boring gifts that do not speak the language of love. So, unless you're Picasso himself, it's better to try more luxury items that he might have used shortly.
6 Valentine's Day Gift Ideas For Him! (Functional + Romantic)
It's that time of the year when you're searching for valentine's day gift ideas for him that are functional yet romantic. And since not everyone is good with DIY gifts and shopping, it's normal to surf the internet for the best options available.
Buying a perfect gift for your loved one can be tricky as there will always be a slim chance of them not liking the gift. And on top of that, every man is different, and they wouldn't want you to overspend either, which makes it harder to find the most valuable piece that also expresses intimacy and love for your partner.
1. Luxury Wallets
Think of how many times he will touch the wallet in one day and remember you every time he takes out his ATM card from the wallet you gave him with love. However, there's a catch; if you're going for something basic like a wallet, make sure it's from luxury brands like Prada or Ferragamo. Here's what we recommend!
2. A Red Knitwear
It doesn't necessarily have to be a sweater, but there are countless options for knitwear, such as legwarmers and cardigans, whatever you think he's into. Here's what we have picked for you!
3. Old Money-Inspired Moccasins For Him
Apart from wallets, moccasins/loafers are the safest items you can give to your loved one, whether it's your husband, boyfriend, or fiance. We recommend the summer walk loafers by Loro Piana for his chic walks!
4. Luxury Watch
A man might not tell you what he wants, but when you give a watch to him, he will indeed feel like a king. On top of that, it will keep his game stay looking good! Here's what we recommend!
5. Chic Eyewear
Your man doesn't necessarily have to be a glasses lover to want them, so gifting him this eyewear would be the perfect option!
6. Bracelet Of Love
It's probably the best idea to give him something he opts to wear as he finishes his daily attire and something that isn't boxed down in his attic for decades. Here's what we suggest!
Need more valentine's day gift ideas for him? Click here to browse more options!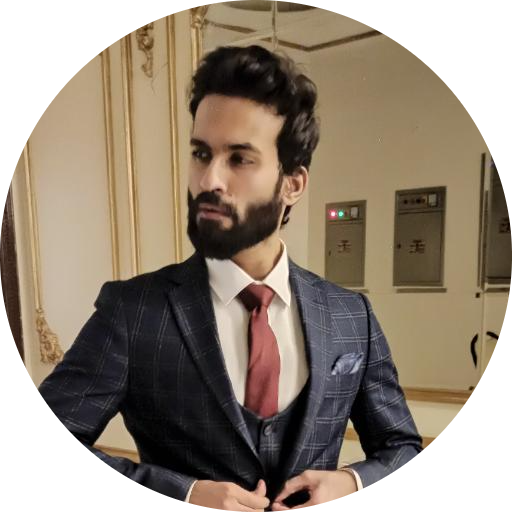 Zeeshan is a content marketer who has worked in different facets of marketing in the past. He now puts on a cape of a fashion content crafter by day and a binge-watcher by night. He doesn't feel awesome about talking about himself as the third person but can be talked into it if need be.
You can reach out to him at zeeshan@secretshoppersuk.com