16 June, 2022
Editors' Picks: 5 Trendy Louis Vuitton Bags that Are Worth Investing in 2022!
Table of Contents
There is no denying that Louis Vuitton holds an undisputed spot among the most coveted luxury brands in the world. The reason that distinguishes them from the rest is their house's timeless signature designs. Louis Vuitton, Gucci, Hermes, and Chanel lead the luxury industry. 
What makes Louis Vuitton Bags the Finest?
Apart from their immaculate craftsmanship, highly sought-after designs, and high-quality canvas material, these bags are known for their durability and ability to withstand the test of time. However, for over a hundred years, Louis Vuitton has made a name for itself as something more than a 'trunk master,' and time and again, they have proved to the whole world what they are capable of by launching timeless pieces in different designs and alterations. Its notable creations, Speedy and Neverfull, are still seen on the roads. You can have one for yourself by contacting a pre-loved luxury shopper. 
5 Trendy Louis Vuitton Bags that will Stay in Style
Coming back to the point, if you're looking for an LV bag that can survive decades, you will be stoked to know that our editors have put together five trendy Louis Vuitton bags that will prove to be the best investment for 2022.
Louis Vuitton Twist MM Bag
Let's talk about the first bag that has been the talk of the town for quite some time now. Any clues for why the fashionistas have hyped it? We think the grainy leather looks fantastic and, most importantly, has the perfect sturdiness needed for this year. Our favorites come in sunflower yellow and white!
LV Pont 9 Soft PM Bag
Let's holla at this sun-beamed beauty that boasts the new LV circle logo. There's more than one reason to like these bags; one is that it has a two-colored strap that looks chic. The other reason is that it also comes in black for all the classic black lovers!
Louis Vuitton's Dauphine Chain Wallet
If you're into signature LV wallets, this chain wallet from the house LV has all kinds of signatures, making this bag a prized possession. We love that it comes in a gold-tone chain and the fact that it allows you to have versatile style options.
LV's Coussin MM Handbag
This one's a significant LV score! Why? You'll only admire its artisanship if you look at its leather skin. It is crafted from puffy lambskin, and touching this khaki-colored beauty makes you feel like you're touching a soft and supple pillow. Are you feeling what we're feeling? Let's take this one out for a spin!
LV's Over the Moon Bubblegram Leather Bag
All the fashionistas are going gaga over this black beauty owing to its over-the-moon type of appeal (quite literally). Coming in a versatile shape and quilted leather, it offers a supple touch and a gorgeous appearance. What's the best thing about this Louis Vuitton bag? You can remove the strap and carry it like an evening clutch. Fascinating?
Need more options in trendy Louis Vuitton bags? Talk to our personal shopper and provide a personalized shopping experience to meet your fashion needs!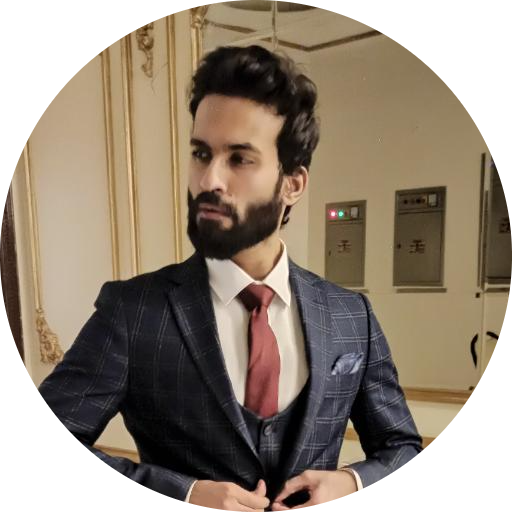 Zeeshan is a content marketer who has worked in different facets of marketing in the past. He now puts on a cape of a fashion content crafter by day and a binge-watcher by night. He doesn't feel awesome about talking about himself as the third person but can be talked into it if need be.
You can reach out to him at zeeshan@secretshoppersuk.com