Buying a Chanel bag for the first time is nothing short of a milestone. The bag that transcends time and age; one that is often classified as the most iconic purchase a fashion enthusiast will make; an investment – all in one. With so many bags to choose from, the task does seem daunting. If you're thinking about buying a Chanel bag for the first time, you've come to the right place. We're sharing our knowledge and experience to smooth out the decision-making process for you.
Some key areas that concern all luxury shoppers when buying a bag are Type of popular Leather, popular Style, Strap, variety of Size, and Maintenace. We'd like to ask you the most important question first: What is the purpose of buying this iconic designer bag? Do you want a big bag to stuff lots of things in? A work bag? Or simply any Chanel bag? It's important to start here first so you can make the rest of the decisions accordingly.
Choose a Style that Suits You
There are many different seasonal styles of Chanel bags to choose from. There are the Classics, the seasonal pieces, the Boy Bag, Gabrielle, and Wallet on Chain. After you've defined your purpose, consider which style suits that purpose the most. The Classic double Flap bag is iconic and elegant. The Boy Bag has a more structured design with bold lines and a bigger metal chain. The Wallet on Chains is good for keeping your bare minimum essentials and can be carried as a clutch too. For a first-time buy, we suggest the Classic single Flap designer handbag as it is an investment piece (increases in value over time), has good resale (in case you change your mind later) and blends well with all dressing aesthetics.
What leather should I choose? Let's tackle the 1st most important question when buying a Chanel Gabrielle bag. There are so many options to choose from Lambskin, Iridescent Lambskin, Goatskin, Caviar, Calfskin, and so on. They all serve different purposes and have different levels of maintenance. This is why the purpose of using the bag becomes even more relevant here. If you're going with an everyday bag that's expected to go through wear and tear, we suggest going with the Caviar, Calfskin, or Iridescent Calfskin leather which is more durable compared to others like Lambskin and Patent Leather. They are usually the most popular choice for Chanel fans who love to flaunt their bags more often. The only catch is that lighter Caviar leather hues can take color from darker fabrics, so don't place them near anything too dark. The maintenance is easier in the sense that scratches aren't as noticeable on Caviar or Iridescent Calfskin leather as they are on Patent and Lambskin Leather.
Right Chanel Bag for Right Size
Now that we have the metallic leather question resolved, let's talk about the popular size. If it's your first Chanel SA buy and you want something that's versatile enough to be worn many ways, we suggest the Classic Flap Bag in size Medium. It's big enough to hold most of your daily essentials and the size is perfect to pair with anything from jeans to dresses and everything in between. The Jumbo size is not too easy to style given its size and might not look great with everything. The smaller ones have a utility issue and won't hold much if you intend to carry essentials with you.
You can adjust the Chain Strap size for different looks. If you make one side long and sling it across your shoulder, it can hang by your side. You can make two chain straps out of the strap too and hold it like a top handle or sling for a shorter length. Choosing the hardware is a personal choice. What type of jewelry do you usually everyday wear? What's your choice in shoes like? These other accessories also play a role in bringing the whole look together too. Both hardware choices, Gold and Silver, look elegant and should be determined by your choice of colors in other accessories and general aesthetic.
We hope we were able to provide some clarity to you before you make the big decision. If you need more one-on-one support, don't hesitate to get in touch with one of our personal shoppers who will guide you through the process. Needless to say, you can shop any and all your favorite Chanel bags right here at Haute Secret.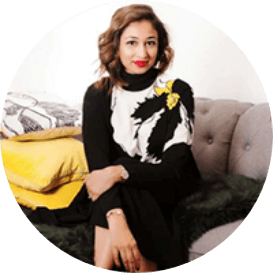 With an MBA and work experience in the financial sector, Bushra brings strong analytical, project management, inter- personal & relationship building skills to the table. With a decade long experience in the fashion industry, she is focused on making Haute Secret Shoppers into a fashion giant whilst building great relationships along the way.
For collaborations, you can reach out to her at bushra.taimur@hautesecretshoppers.com