19 July, 2021
The Comeback of Crochet
Okay, so how did the fashion world go from loving neutrals and smooth textures to fangirling over bright crochet pieces? Well, the answer lies in the huge timeout we got from our lives last year. Staying at home allowed everyone to explore new hobbies that didn't involve monthly memberships and yoga mats. We started cooking and gave birth to the Banana Bread instafeed boom of 2020. Some of us started knitting. Others were painting and crocheting. These activities were totally therapeutic too! And thus began the interest in DIY crafts and how we could go above and beyond. Designers took note and the revival of the '70s homespun designs took over. If you haven't already, you'll definitely notice more crochet designs by high street and luxury designers alike. Who can forget Gigi Hadid's bright crochet Mango top? It kind of cemented the trend and now everyone wants in. You've come to the right place because if you scroll to the end of the blog, you'll find some cool pieces to go groovy this summer!
Since the trend has gained momentum, we've come across so much more to choose from. There are crochet dresses, bags, hats and even swimsuits. All wearable, and not limited to only those who love to experiment. Designers have really been creative in working modern elements, colors and other fabrics with traditional crochet to breathe new life into this '70s favourite. Take for instance, this Gucci dress. It's cute, breezy and the colors are perfect if you're not into brights. The nautical stripes coupled with the appliqued GG logo make it a hit for us! Grab a basket bag and espadrilles and you have a stellar summer look put together.
If you really want to go all in and celebrate summer with bright hues, then take a look at this Missoni Mare crochet-knit swimsuit. It'll be your best friend on that beach vacay that is finally looking like a reality! Covered in the signature Missoni chevron print, it's a bikini + tank. Another bright accessory that will make heads turn is the Bottega Veneta crochet tote bag in mint blue. This bag is a marvel of craftsmenship and design. Supple leather threads have been weaved to form the crochet-knit giving the bag a soft slouch. The triangle handle is distinctive and has a contemporary feel.
It's a chic blend of both worlds – old & new and a great statement piece to add to your wardrobe.
There's lots more to explore when it comes to adding crochet pieces to your looks this summer. From an all black Saint Laurent tank that you can live in to a Cult Gaia cut-out maxi dress when you want to show off that summer bod: there are so many chic pieces just a click away. We've linked our favourites below. Happy shopping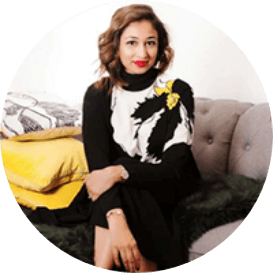 With an MBA and work experience in the financial sector, Bushra brings strong analytical, project management, inter- personal & relationship building skills to the table. With a decade long experience in the fashion industry, she is focused on making Haute Secret Shoppers into a fashion giant whilst building great relationships along the way.
For collaborations, you can reach out to her at bushra.taimur@hautesecretshoppers.com