08 March, 2023
ETRO's Top 5 Long & Printed Ramadan Dresses You Can't-Miss!
Table of Contents
ETRO has long been known for its ability to create unique, elegant pieces that combine bold prints and colors with classic designs. The fashion house's top 5 long and printed Ramadan dresses for women are no exception, featuring stunning prints of paisley, floral, and other eye-catching designs.
If you're looking for serious style inspiration this Ramadan, check out ETRO's printed dress collection. These dresses are the ultimate statement pieces, allowing you to experiment with different accessories and layers to create a personalized look.
Styling Printed Ramadan Dresses Like A Modest Woman!
There are many ways you can style printed Ramadan dresses like a modest lady, and apart from listing some of the hottest ETRO dresses, let us enlighten you on how you can get the best out of your look.
For a Summery Vibe!
So, if you've picked a long dress, it can be paired with some chic strappy sandals and a bold statement necklace for a playful and summery vibe. If you're going for a more formal occasion, then the floral pattern dress is the one for you – just throw on some understated heels and simple earrings to complete the look.
Are you feeling edgier? No worries, just layer up the placed print tunic dress with palazzo pants and sandals for a trendy and modern touch.
For Special Occasions!
And if you're headed to a special event, then the maxi print silk and cotton dress is perfect – style it up with delicate jewelry and some elegant heels for a truly unforgettable look. And don't forget, modest layers like a cardigan or shawl are always a good idea to stay covered during those Ramadan gatherings.
So let your creativity run wild and create some stunning outfits that showcase your personal style this special time of year.
5 Printed ETRO Dresses To Stand Out This Ramadan!
ETRO Patch-Work Cotton Dress For Women
Here's one standout piece from ETRO's collection the patchwork print cotton dress. This dress features a patchwork design of vibrant prints and colors, creating an elegant and eye-catching look. The dress has a relaxed, flowing silhouette and a modest neckline, making it ideal for Ramadan gatherings or other special occasions.
Viscose Dress With Graphic Paisley
Another stunning option we absolutely adore is the viscose dress with graphic paisley designs. It features a bold paisley print in shades of red and orange, with graphic elements that give it a modern edge. The dress has long sleeves and a flowing skirt, making it both modest and stylish.
Floral Pattern Dress For Women
ETRO's floral pattern dress is perfect if you want to embrace a more feminine look. The special thing about this dress is that it features a delicate floral print in shades of pink and purple, with a fitted waist and a full skirt that flares out and spreads beautifully. The dress has a high neckline and long sleeves, making it perfect for more formal events.
Placed Print Tunic Dress
If you're a fan of bold prints and like to be the center of attention on any occasion, the placed print tunic dress is another standout piece from ETRO's collection.
This dress features a mix of bold prints in shades of blue and green, with a flattering tunic-style silhouette that drapes beautifully over the body. The dress has a high neckline and long sleeves, making it both modest and stylish.
Maxi Print Silk Cotton Dress By ETRO
Finally, the one we've been waiting for, the maxi print silk and cotton dress, is a luxurious and elegant option for Ramadan gatherings or other special events.
This dress features a stunning print of paisley and floral motifs in shades of pink and blue, with a flowing skirt and a flattering fitted bodice. The dress is made from a luxurious blend of silk and cotton, giving it a beautiful drape and feel.
Like any of these Ramadan Dresses by ETRO? Talk to us, and our team will ensure you ooze the right fashion flair this time of the year!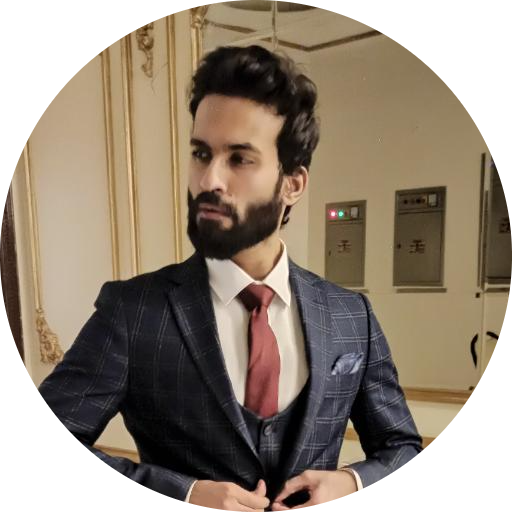 Zeeshan is a content marketer who has worked in different facets of marketing in the past. He now puts on a cape of a fashion content crafter by day and a binge-watcher by night. He doesn't feel awesome about talking about himself as the third person but can be talked into it if need be.
You can reach out to him at zeeshan@secretshoppersuk.com