16 November, 2022
Puddle Pants For Women Are Trending Among The A-Listers This Fall!
Table of Contents
We've talked about many trends this year that are ideal for city life to make you feel relaxed and, at the same time, confident. One trend is back with a bang this year, and every fashionista in the upstate and posh localities is expressing their chic side with puddle pants for women. 
What Are Puddle Pants?
As the world implies, puddle pants are extra-long trousers flared around the knees and beyond. Sometimes, you would see fashionistas wearing long flared pants, either denim or cotton trousers dragged on the roads and floor along with your feet. 
How Did Puddle Pants Come Into The Fashion Scene?
Puddle pants for women have been worn as a fashion item for as long as we can remember, but it's only this time that A-list celebrities have started donning them with full throttle. Case in point? Fashion queen Kylie Jenner has been spotted wearing denim puddle pants in New York, and the fashion world is giving her a 10/10 on how casually she has pulled off the trend. 
We agree that Kylie took a giant leap there and went for the puddle jeans to hit the streets of New York. But the gamble paid off, and everyone's talking about it. Also, she's not the only one who has shown us how women wear puddle pants. It seems like the daring trend has also become the go-to style for the forever queen Angelina Jolie who was seen pairing her puddle pants jeans with a maxi length coat as she goes grocery shopping. 
5 Pair Of Chicest Puddle Pants & How To Wear Them
There are different ways you can pull off the puddle pants effortlessly like a celebrity; the key is to pair it with something casual and not go for sartorial pieces for this street-style look. Let's first take a look at our favorite picks of the season!
THE ROW Anton cashmere high-rise pants
These Anton Pants are made from a knitted style and crafted from the finest cashmere fabric. It's made for a comfortable fit to hit the roads without discomfort. Pair these soft puddle pants with something as comfortable as a scarf jacket.
WARDROBE.NYC x Hailey Bieber HB cotton fleece sweatpants
One of the season's top picks is here with a touch of Hailey Bieber's aesthetic. These fleece sweatpants have a puddle style that is ideal for the winter season. Pair it with your favorite hoodies and jumpers for a complete look.
FRANKIE SHOP Hailey wool and nylon cargo pants
Featuring cargo pockets and a color adored by every fashionista, these cargo puddle pants will make your fall season extra comfortable.
BALENCIAGA Logo cotton sweatpants
What better way to inch towards winter than these Balenciaga cotton sweatpants that will make a puddle impact in your life? 
NEW DESIGNER COURRÈGES High-rise wide-leg jeans
Let's make your fall season chic and relaxed with this high-rise, wide-legged jeans. Make a flared statement and pair these denim puddle jeans with a black coat.
Talk to our secret shoppers and stylists to avail a personalized shopping experience to meet your pant needs!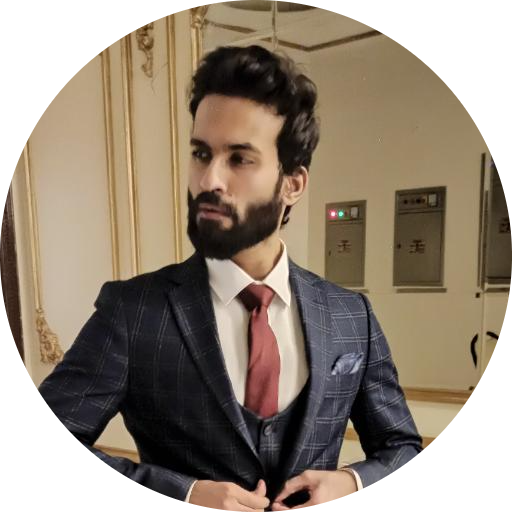 Zeeshan is a content marketer who has worked in different facets of marketing in the past. He now puts on a cape of a fashion content crafter by day and a binge-watcher by night. He doesn't feel awesome about talking about himself as the third person but can be talked into it if need be.
You can reach out to him at zeeshan@secretshoppersuk.com