16 July, 2021
Platform Sandals: Yay or Nay?
Easy, breezy sometimes lazy is the theme song for our summer choices. We love loose and flowy dresses just as much as our comfortable summer sandals. We've shared quite a few pieces with you at the beginning of summer. From Fendi to Gucci, all our favourites have comfortable slip-ons. If you plan to travel or stay home, the vibrant footwear on display this summer is definitely a mood booster. While we're comfortable in our flats, the newest kid on the block (pun intended) are platform slip-ons. We've seen them around but they're here like never before and you're definitely going to be seeing more of them. Will they work for the summer? Let's find out.
So we love platforms. I mean, what's not to love. They give you the height without the added pain. They might not be as formal as pumps or heels, but they are good to wear under casual or smart casual outfits when you want to add a few inches. Therefore, we're going with a yay! Gucci has some really cute slip-ons in their monogram canvas with bright apples. The little burst of color is cool and works with our summer brights. Check them out at the end of the blog and make a cute purchase you won't regret for your summer outings.
For a tad smaller platform, you'll like the Roger Vivier version. Their signature brooch graces the top and the overall design is chic enough to pass of for slightly more formal settings. We love them in white as it allows for easy pairing with most of our current wardrobe staples. Balenciaga does a neutral version too. They are plain, without any brooch or fancy canvas. That allows them to be worn with many more outfits but we'll mark them as casual. The platform is also higher and might not be suitable for everywhere or long walks etc. That's honestly our only concern – with the rest of our summer flats and sandals, comfort isn't an issue. We wear them around the house just as easy as outdoors. For long periods, strolls in the park and mall alike. With platforms, the only limitation is the hours you can wear them. If you're looking for a chic piece to wear for a little while instead of your flats – these work great. They aee available in so many designs too. We've only linked a few below but message us with your favourites and we'll source them too. For now, have a look at what you can shop by exploring the links below.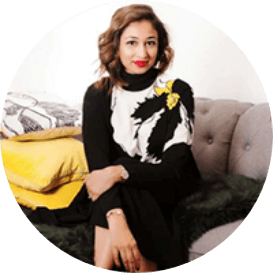 With an MBA and work experience in the financial sector, Bushra brings strong analytical, project management, inter- personal & relationship building skills to the table. With a decade long experience in the fashion industry, she is focused on making Haute Secret Shoppers into a fashion giant whilst building great relationships along the way.
For collaborations, you can reach out to her at bushra.taimur@hautesecretshoppers.com