27 September, 2021
New Season Jewels We Can't Get Enough Of
Jewellery is a girl's best friend. From making edible Fruit Loop bracelets to weaving "friendship" bands, and growing up to love actual sparkling pieces nestled in our jewellery box, it's been a part of our lives long before any fashion sensibilities have kicked in. There was fun in picking out stick-on earrings and candy rings as kids and the little extra touch they added to our whole look (okay, okay, the lollipop rings tasted good too). The equation doesn't change as we grow older, except the stick-ons get replaced by actual jewellery pieces that become an integral part of our styling.
Imagine yourself heading out the door, dressed to the nines but without any jewellery? The whole look falls apart. The subtle glam, hint of femininity and elegance that jewellery brings adds so much charm to our looks. We're so used to our everyday staples that stepping out without them even feels incomplete! We're making new season jewels by your most favourite global designers more accessible to you. We've been scrolling and researching and found some cool pieces that deserve a place on your dresser. Love a little sparkle? Keep reading below!
Chains have been going big for a while now and we've seen the whole gamut of designs from chain bags to chain links on shoes and jewellery designs centered around the chain. We love a good statement piece, especially one that centers around a chain link design. It makes styling easier while ensuring you standout. Which is why, when we saw the Givenchy gold-tone Lock necklace, we had to add it here. It features a chunky chain link that suspends a padlock with the 4G logo placed boldly at the front. You won't need to worry about much else when you wear this piece. Wear it over monochromes for the maximum effect but we guarantee this piece will be a winner wherever and however you choose to wear it. Have a look below and then scroll to the end of the blog to shop now! A softer chain design comes from Valentino Garavani. The VLOGO is suspended from a threadlike chain in the elegant earrings we've featured. It exudes femininity and elegance and will sit well with off shoulder tops that will highlight their design even more.
With office spaces opening up and back-to-work firmly on the horizon, it's time to get some workplace jewels in order. We're loving the Fendi O'Lock earrings and Gucci key-shaped pendant earrings are smart choices. The Gucci pair is on the more glamorous side, encrusted with crystals and featuring the GG logo, they are showstoppers inside and outside work. Keep them handy as a transition piece in your bag and you'll find yourself easily moving from a serious work look to a relaxed after-work meetup with friends just by a change of earrings. The Fendi pair is also a hoop design featuring the logo and covered in as many crystals. You can wear them to work, brunch, tea, dinner – literally any place. These little pieces go a long way in bringing your whole look together and giving it a subtle lift and finish. We're going to leave you with that thought. Happy shopping x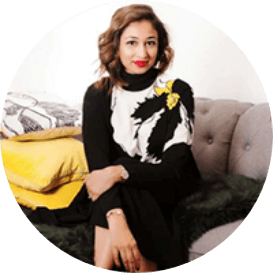 With an MBA and work experience in the financial sector, Bushra brings strong analytical, project management, inter- personal & relationship building skills to the table. With a decade long experience in the fashion industry, she is focused on making Haute Secret Shoppers into a fashion giant whilst building great relationships along the way.
For collaborations, you can reach out to her at bushra.taimur@hautesecretshoppers.com