28 January, 2023
10 Last Minute Valentine's Day Gifts For Her To Sweep Her Off Her Feet!
Table of Contents
You may not be a gift person but giving someone an intimate gift on 14th of February goes a long way and makes the relationship more interesting. It serves as a token of appreciation for your loved one. Again, not everyone's great at keeping up with the timeline and getting the best gift for your partner can be tricky especially when only a few weeks are left. In this fast-paced life it's easy to lose track of time. (We've all been there!)
What To Buy For Valentine's Day At The Last Minute?
It's not an ideal situation when you're rushing to a gift store to buy a meaningless gift because you couldn't make time to buy something special for her. Even when you have some weeks, people don't really go to shops and buy gifts for their partner especially when there are tons of online retailers out there who have the best Valentine's day gift ideas for your wife or girlfriend. The best case scenario is to talk to an online retailer like Haute Secret Shoppers to source a personalized gift for your loved one according to what they might like. But to be on the safe side, think of chic jewelry or a dainty necklace piece that looks graceful on her neck. If you ask us, we recommend something minimalistic like a love necklace or a ring that she can cherish for eternity.
10 Last Minute Valentine's Day Gifts For Her!
Our expert editors have made it easier for you and rounded up a list of most romantic and thoughtful last minute Valentine's day gifts for her. Let's take a look at them!
Cartier Panthere 29mm Watch In Gold
Nothing speaks about love than buying your girl a gold watch!
Gucci G-Timeless Feline 27mm Watch
There's a high chance that your partner is a Gucci fan and would cherish this elegant Feline watch that will stay in fashion for a very long time.
Valentino Garavani Loco Small Shoulder Bag
Give her the sparkle of her life with a V-logo Valentino bag that comes in the color pink. This one will definitely make her feel like a barbie.
EXCLUSIVE JADE TRAU Margot Heart Mini 18kt Necklace
If you're scavenging for something more intimate, there's nothing better than a gold necklace that expresses love in its purest form. This necklace comes with a heart shaped design with diamonds. What could be better than that?
Jimmy Choo Bon Bon Bow Red Bag
It's valentine's day and the red colored bag will never backfire. Try one from Jimmy Choo and make her feel special!
Gucci Interlocking G Bracelet 18k Gold
An ultimate expression of love is what you need and Gucci will help you bring that along with a smile on her face!
Shay Jewelry 18k Gold Ring With Diamonds
If you want to make her feel valued, take a safe bet on this gold ring that comes with alluring diamonds!
Prada Mini Triangle Embellished Shoulder Bag
What better than a bag that is trending for the last few months? This will be a thoughtful gift considering she's someone who likes to go out. The gold touch will keep her glam intact!
Suzanne Kalan 18k Gold Bracelet
If you're into something more luxurious and meaningful at the same time, try this gold bracelet from Suzanne Kalan. This one will finish up for elegant looks with an opulent twist!
Cartier Eyewear
For the next seasons, these sunglasses will prove to be functional and classy for her daily looks! Go for it!
Liked these last minute Valentine's day gift ideas for her? Buy now or talk to our secret shoppers to procure something more personalized for your favorite human! x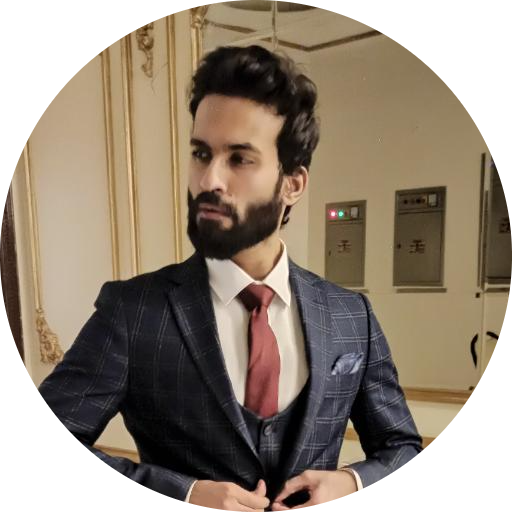 Zeeshan is a content marketer who has worked in different facets of marketing in the past. He now puts on a cape of a fashion content crafter by day and a binge-watcher by night. He doesn't feel awesome about talking about himself as the third person but can be talked into it if need be.
You can reach out to him at zeeshan@secretshoppersuk.com