06 May, 2021
Keep It Casual in Ramadan With These Designer Pieces
Ramadan can be a busy time for everyone. For one, getting a sane amount of sleep seems impossible with our everyday lives still running as usual. Second, Ramadan presents us with the rare opportunity to get together with our family and loved ones for Iftar & Suhoor. From intimate at-home gatherings to luxurious spreads and glamorous affairs; it can get a little tiring. Dressing up and looking good takes over keeping things simple and relaxing. So to make things easy for you, we've combined two important elements and created the perfect Ramadan casual look: luxury and comfort. All pieces linked below and featured in our post above have been carefully selected from your favourite global designers to give you the best of both worlds.
There is no better time to wear white than in summers. So we're centering our casual Ramadan look around this cotton-voile maxi by Nili Lotan. It's long, white, simple and elegant. It's actually a summer staple that you should have in your wardrobe irrespective of Ramadan. The flowy garment will allow you to feel relaxed and comfortable while getting on with your daily chores. In case you want to wear this to an iftar, add the boho fringed Jacquard belt by Isabel Marant and give this dress a whole new look. That's the beauty of monochromes, you can style them in so many ways.
We've done a whole feature on how Raffia accessories are so in and they blend in perfectly with the summer vibe. Keeping that in mind, we chose this smart raffia bag for you to carry around in the summers. Sling this simple yet chic Isabel Marant leather trimmed raffia tote to head out of the house. We love this tote because the leather trim really makes the overall look much more luxurious. It contrasts the dress and matches in with the belt from the same label – win win! Continuing the Raffia trend downwards, we've selected a comfy pair of woven raffia sandals by Fendi. You can pair this tote and these shoes with so many of your casual outfits. They are trending and super hot right now!
To finish off the look, let's add a Fendi logo headband and a pair of Loewe earrings. The headband adds a soft effect to the whole look. We're digging this look and will be ordering these pieces to really chill while looking on point. All the pieces have been linked below so you can shop right away! Head to our Instagram account for more inspiration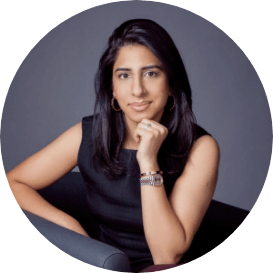 Hina is the driver behind the global brand's management and successful infrastructure. With a keen interest across technology and innovation, Hina is a certified investment management analyst by trade and certified style junkie by passion with an impeccable fashion sense.
For any queries, you can reach her out to hina.marryum@hautesecretshoppers.com