27 May, 2021
Get The Perfect Summer Party Look Featuring Patbo, Gucci, Bottega Veneta & More
Who's been missing some summer fun? You'll feel like getting right to it with this fabulous look we've created using luxury pieces from your favourite designers. Summer parties should be fuss-free. Keeping it breezy and mixing the luxe with the casual for the perfect balance. Our look for today was created keeping the same theme in mind. You get to look like a true fashionista and we get the honour of sourcing the right pieces for you. It's a win-win situation. Our styling service to help make your Tailored Gucci Hand Bags luxury shopping effortless.
We've been loving Patbo's latest collection and our picks for today feature vibrant but elegant pieces from them. The top is actually a swimsuit (which makes it perfect for a summer party) and works so well here. You can see ruffles along the neckline and cutouts all over which are a hit right now. For the bottoms, we chose matching pants by Patbo. The whole set features a chartreuse base with bright blooms all over. The bottoms are made of satin jacquard in a breezy cut and some pleats at the front. Great for lounging around or letting that summer breeze flow through. We loved pairing these two together as they create the perfect offset between a fitted top and loose bottoms.
To enhance the vibrance of the dress and truly make this look all about the good ol' outdoors, we decided to pair the Bottega Veneta Shell bag with the Patbo matching set. Bottega Veneta's accessories are in a league of their own. The creative and unique pieces are easily identifiable and truly add a fashion forward feel to any look. This bag is green, made of leather with top handles and features a removable nylon pouch. You can carry it with this set but it will look just as amazing with any of your summer dresses and looks. We finished off the look with Bottega too. As you all must know, Raffia is the chosen material for all the hot accessories this season and all the major brands have lovely pieces to choose from. We love the Raffia mules by Bottega Veneta in pink that lift the pink blooms in the dress too. You'll instantly fall in love with these shoes!
Lastly, some Gucci rings add necessary glam without overdoing it. Simple and smart, these rings are understated glam done right and can be paired with bigger jewels for days when you need a more out-there glamorous look but work so well with casual and semi-casual outfits too!
Checkout all the pieces featured in the look below and get ready for some summer fun in style!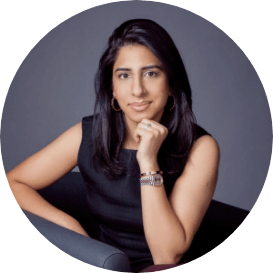 Hina is the driver behind the global brand's management and successful infrastructure. With a keen interest across technology and innovation, Hina is a certified investment management analyst by trade and certified style junkie by passion with an impeccable fashion sense.
For any queries, you can reach her out to hina.marryum@hautesecretshoppers.com