If you are a true connoisseur of style and you are looking for that elusive gem of a handbag that oozes opulence without mercilessly draining your coffers and emptying your bank accounts, we have the right solution. We all love the charm and status that designer bags bring to our outfits. But let's face it; the price tags can be pretty daunting.
What Kind of Luxury Designer Bags Can I Find Under 500?
From chic crossbody companions to sleek totes, our curated collection boasts an irresistible blend of luxury and affordability. These gems are the real deal, crafted with precision and oozing sophistication while being gentle on your wallet.
So, whether you're an It bag enthusiast or looking to elevate your accessory game, grab your shopping buddy and get ready to score big on the fashion playground. Trust us, these handbag wonders will have you exclaiming, "Bag me up, baby!" in no time.
10 Hottest Designer Bags Under 500 You Won't Find Anywhere!
If you're looking for bags under 500, chances are that you don't want to empty your pockets yet feel classy and stylish! Here's what we picked!
See by Chloé Neutral Joan Shoulder Bag
This stunner is a sassy sidekick that screams effortless elegance. Its sleek silhouette and buttery-smooth leather make it the perfect companion for daily adventures. From brunch dates to rooftop soirées, this bag has your back (or your shoulder) in style. Who wants this one?
JW Anderson Mini Twister Tote Bag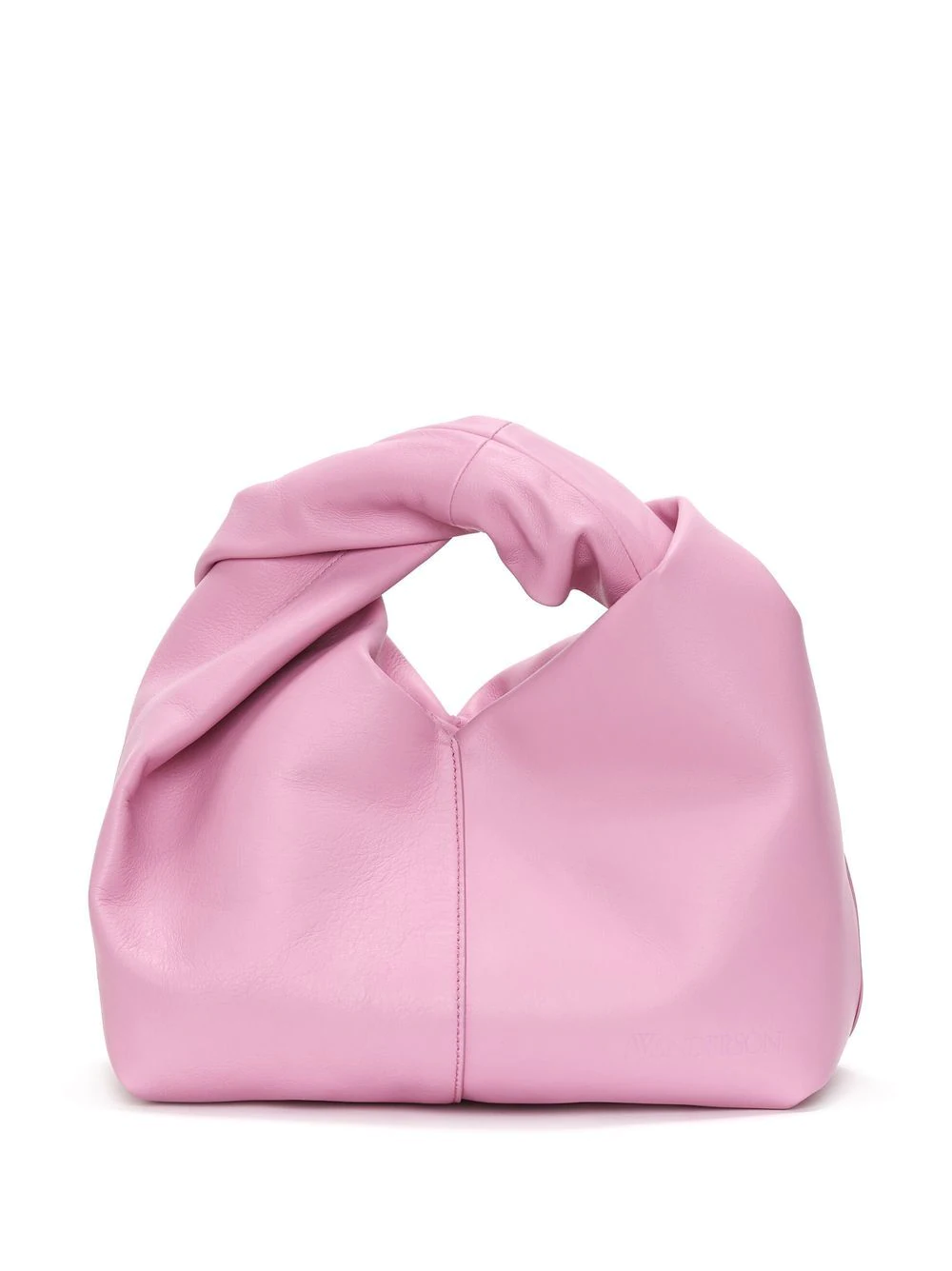 Prepare to turn heads with this mini marvel! It epitomizes playful sophistication, featuring a unique twisted handle that adds a delightful twist to your outfit. Its compact size and eye-catching design makes it a must-have for fashion enthusiasts who crave that extra oomph. Like that?
The Attico 8:30 PM Suede Clutch Bag
This clutch is pure magic, darlings! Crafted from luxurious suede, it's the epitome of after-dark glamour. With its stunning jewel-toned hue and elegant silhouette, it's the perfect companion for your evenings of revelry. So embrace your inner party queen and dance the night away with this showstopper in hand. Tempted?
Staud Tommy Bead-Embellished Shoulder Bag
Step into the world of bohemian chic with this shoulder bag that's adorned with fabulous bead embellishments. It's a true work of art, blending vintage vibes with contemporary flair. Pair it with your favorite flowy dress and channel your inner free spirit as you conquer the streets with unparalleled style. Let's roll!
Coperni Swipe Tote Bag
Ready to make a bold fashion statement? This tote bag is a game-changer! With its sleek, futuristic design and clean lines, it's the perfect embodiment of modern minimalism. It's time to wipe away any doubts and let this bag become your ultimate style companion.
Cult Gaia Hera Rhinestone Shoulder Bag
Prepare to dazzle and shine with this sparkling shoulder bag. Its rhinestone-embellished exterior adds a touch of glamour to any outfit, while the unique circular shape makes it a true conversation starter. Get ready to bask in the spotlight and let your inner goddess shine through.
Marc Jacobs Medium "The Leather" Tote Bag
When it comes to timeless elegance, this tote bag reigns supreme. With its impeccable craftsmanship and premium leather, it's a symbol of sophistication. Effortlessly carry your essentials while exuding an air of understated luxury that will leave everyone in awe.
Jacquemus Le Chiquito Leather Mini Bag
Another gem of the house, Jacquemus, Small but mighty, this mini bag is a true fashion powerhouse. Its compact size and structured silhouette make it a playful accessory that packs a punch. Carry it confidently and let it be the cherry on top of your fashion-forward look.