01 October, 2021
7 Ways To Replace Your Boring Jacket
If jackets are your go-to winter gear then we've got news for you. This season has seen an onslaught of creative genius from designers all over the globe to make up for Fall 2020. The runways were filled with truly unique and fun pieces, some of which we weren't even used to seeing in this weather.

We're quite happy with what we've managed to curate for you. To stay cosy while looking sharp, you won't have to resort to your boring jacket this year, the fashion world has much more instore for all of us!
When we said unique, we meant it. We're starting off by introducing you to a hybrid piece by Chloé that you will instantly fall in love with. A fringed and striped blanket poncho that has a quilted puffer neckline… let that sink in. It's a lot to take in but Chloé has created a masterpiece that checks all the boxes on our winter outerwear list. It looks oh so cosy and the quilted neckline just adds more structure and depth to a luxurious cashmere poncho. Have a look below and shop at the end of the blog. It's a hot piece that has garnered the name "puffcho" because of it's fun aesthetic. Another great hybrid piece is by Alanui. We call this a hybrid because it takes the sass of a typical bandana pattern and blends it with the sophistication of cashmere. When these two come together, you have a fun and very weather appropriate wrap cardigan that can stir things up for your winter style!
If you're not feeling too experimental and want to keep things tailored and chic, reach for the Saint Laurent Prince of Wales checked wool blazer. It's a classy blazer, that will definitely uplift a tank and jeans to workwear level and can be added just as easily to dresses, collared shirts etc. If you ask us, this is a every-person-must-have-one-of-these types and that's what makes it hot on our list. A cool camel coloured cape that's super to warm and has clean cuts and no frills is available from Totême. It's a simole way to break free from the regular jacket. It should be the final piece in your layering and like other capes, can be worn over anything to leave you feeling cosy. These are just a few of the fabulous pieces we have lined up for you. Don't forget to click the links below to shop!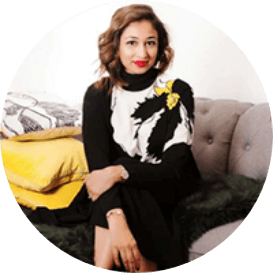 With an MBA and work experience in the financial sector, Bushra brings strong analytical, project management, inter- personal & relationship building skills to the table. With a decade long experience in the fashion industry, she is focused on making Haute Secret Shoppers into a fashion giant whilst building great relationships along the way.
For collaborations, you can reach out to her at bushra.taimur@hautesecretshoppers.com